Procedure of SKIN BANKING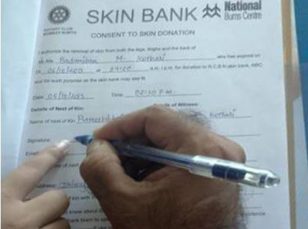 Consent taken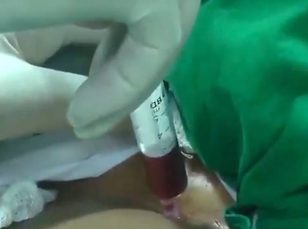 Collection of blood sample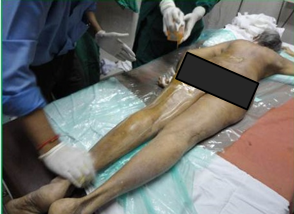 Body is cleaned with betadine scrub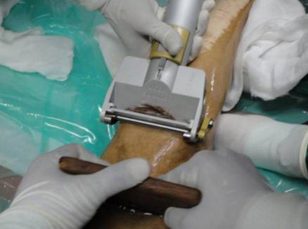 Skin is harvested with the help of dermatome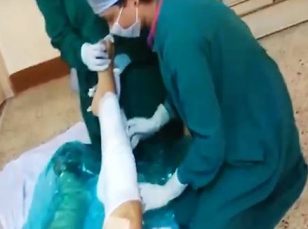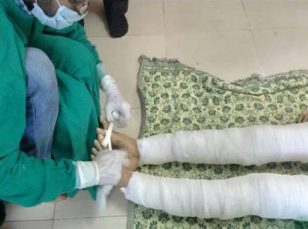 Body is dressed after harvesting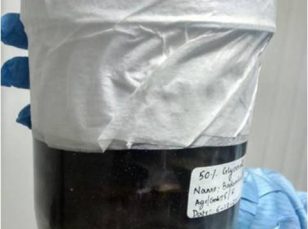 Harvested skin is collected and kept in 50% glycerol till phase 2 is done
Harvesting Skin
SKIN DONATION Procedure :
SKIN DONATION is a very simple procedure.
Upon the death of a possible donor, the next of his/her authorized kin need to inform on the 24 hour BURNS HELPLINE of National Burns Centre (NBC): 022-27793333.
Upon receiving such a call, after checking for cause of death and contraindications, the Skin retrieval team will reach the place of death in a specialized SKIN BANK vehicle. Death Certificate and Consent of relative is taken.
Then, the retrieval team harvests the skin of the donor only from legs, thighs and back with a special instrument called DERMATOME. The only one-eighth thickness of the skin is harvested so there is no disfiguring of the body at all. The area is bandaged and the donor's body is handed over to the next of the kin.
This Procedure takes only about 45 minutes.
Procedure Followed For Retrieval :
Shaving, cleaning of the body.
Harvesting Skin using dermatome and Preserving skin in 50% Glycerol.
Skin Processing in Glycerol
All strips of skin are checked and preserved in 85% Glycerol.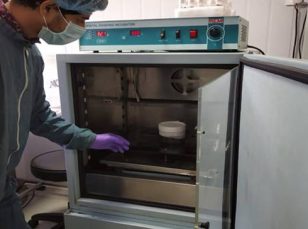 Final Processing and Preservation of Skin
The skin strips are trimmed properly, measured and thereafter put in labeled sterile vials containing Glycerol.
The sealed vials are then stored in at 4°C to 8°C up to 5 years.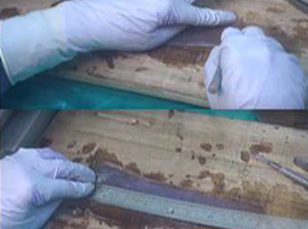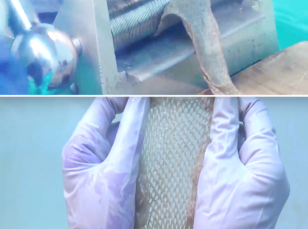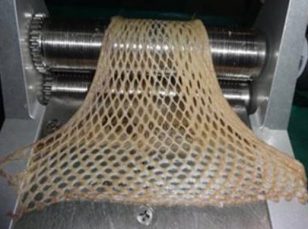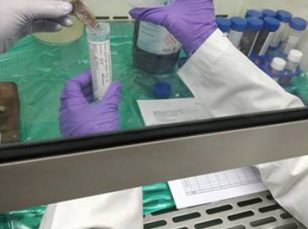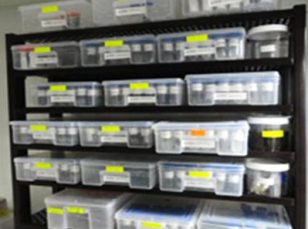 Distribution

Infrastructure & Instrumentation of SKIN BANK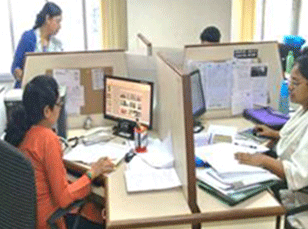 Administrative office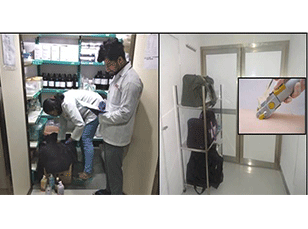 Kit storage room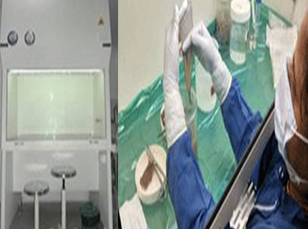 Bio safety cabinet to maintain sterility during skin processing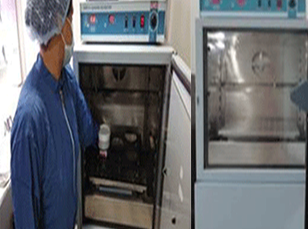 Shaking incubator for lubricating skin in glycerol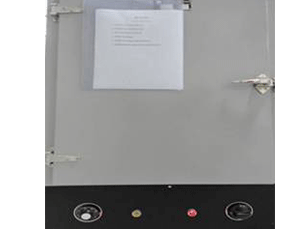 Hot air oven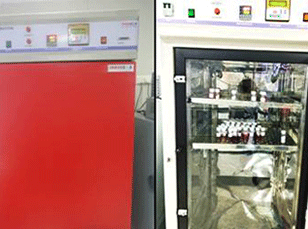 BOD incubator for microbiology test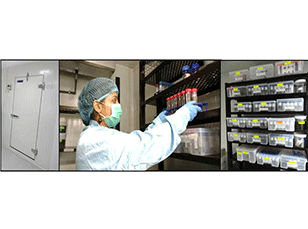 Cold room storing skin at 4 to 8 degree
Standard Guideline for Skin Requisition
Requirement of to cover 1% body surface area for
Small build individual – 100 sq cm
Moderate individual – 150 sq cm
Obese individual – 200 sq cm
e.g. A moderate built person with 10% burns will need (10 x 150) = 1500 sq cm of Allograft.
Lets Donate Skin after Death & Gift a Life